By Harriet Clarke, communications executive, IAB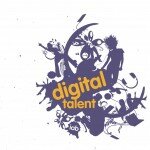 The Internet Advertising Bureau (IAB) is offering one lucky winner the opportunity to shadow senior members of the IAB staff for 1 week between Monday 12th to Friday 16th July. The winner will get the opportunity to attend IAB events and meetings which will give them the chance to make vital contacts within the industry. They will also get to witness the day to day running of the trade body for the digital industry.
In order to win this very exciting placement, the entrant will need to to respond to the below brief which is running in conjunction with the 25th birthday of Levi's iconic Launderette ad.
The Brief: Using the technology available today, how would you turn the advert above into a creative online campaign, using all available resources (social media, search, mobile, display etc)?
Entrants can respond to the brief in any way they feel appropriate, but finished work should reference the original campaign in some way. Entries should include a written response of between 300 and 500 words which includes:
- Your full name
- The university/college you are currently attending or your current employer
- A written summary of the campaign activity
- An explanation of how your campaign is an evolution from the original version
- An explanation of why your campaign deserves to win
Entrants are also invited to submit supporting graphical work if appropriate.
The entries will be judged by the IAB's very own marketing director, .
Closing date: 9am on 12th April
Please visit http: to find out information on all aspects of the new media industry and the career opportunities it offers. You can also find information on the Talent Taskforce, an IAB initiative to future proof the online and mobile industry by nurturing young talent.
For full terms and conditions please click here: http://www.iabuk.net/en/1/myspacedigitaltalentcompetition.html