By , Director of Regulatory Affairs, IAB
Earlier this week the Advertising Standards Authority (ASA) announced its intention to extend its self-regulatory digital media remit from 1 March 2011. This will cover business' own marketing communications on their own websites as well as in other non paid-for space under an advertiser's control, such as social networking sites. All paid-for digital advertising, such as PPC search, display and (commercial) classified, is already covered by robust rules to protect consumers and promote trust within the sector.
What does this mean?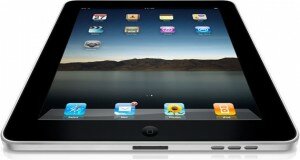 It means that the self-regulatory system for UK advertising is keeping pace with evolving digital marketing. The IAB has published a set of FAQs which provide further details on the extended remit. So what is really changing? The extended rules will toughen up on those that use these platforms to market age-restricted products, such as alcohol, as well as apply the existing food marketing rules. These are 'thorny' issues and so we should welcome this. The politicians certainly will. Chris Reed from PR and social media agency Brew Digital summed it all up very nicely: he concludes that "for most of us working in this space it should mean no change whatsoever." He's right. These new rules should not replace true self-regulation. Businesses should treat all marketing communications / 'conversations' with consumers as within remit to uphold the integrity of digital marketing. Read more…